The History of the EPC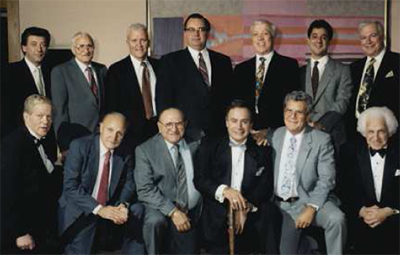 Founded in 1966 in New York City, the Eastern Produce Council was originally known as the Produce Sales Club. The founding members recognized the need to form a group in order to collaborate and share common practices amongst the market trade of fresh produce.
As the need grew and the organization developed, there was a commitment to engage more people and establish membership. With a larger group and membership, the Produce Sales Club was able to provide quality services and programs that benefited and enhanced the competitiveness of its members. Members at that time consisted of retailers and wholesalers of fresh fruit and produce.
Three years after formation, the organization was growing, and the Produce Sales Club changed its name to the Eastern Produce Council. The Council was attracting and engaging more members and bringing together individuals dedicated to an evolving industry and marketplace. Advancements were being made in information exchange, market services, and philanthropic contributions.
This was the start of achieving common goals of a membership that served the largest geographic region of produce consumption. After 40 years, the EPC continues to thrive and achieve its goals of bringing value to its members.