Philanthropic Events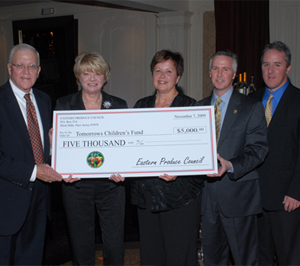 The Eastern Produce Council is dedicated to making the world a better place and is committed to improving the social welfare of our local and extended communities.
For more than forty years, the Eastern Produce Council has made annual contributions to many deserving causes, organizations and educational institutions.
Portions of the funds from every event that we have during the year, including our Annual Golf Outing, our Produce Show and our Dinner Dance are donated to many worthy causes.
We continue to seek and find new ways to increase the amounts and add new charities that benefit from our donations through additional events.
The Eastern Produce Council is proud to partner with Hackensack University Medical Center's Tomorrows Children's Fund. Tomorrows Children's Fund is a state of the art treatment center and research facility that helps fight pediatric cancer and juvenile blood disorders located at the University.
The EPC is also dedicated to the advancement of agricultural studies in the states we serve. We have donated to Rutgers University and Cook College, Rutgers Agricultural Leadership Program, Cornell University and Binghamton University SUNY.
We are pleased to donate funds to our partners at the New Jersey Department of Agriculture and the Pride of New York. We have also supported these important programs through education to our membership.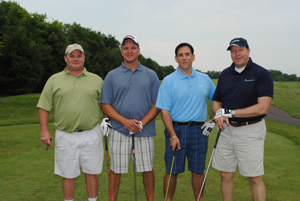 In addition, The Eastern Produce Council has donated to:
City of Hope
National Downs Syndrome Society
NY State Future Farmers of America
Cooley's Anemia Foundation
Deborah Hospital Foundation
Jersey Farmers Against Hunger
Juvenile Diabetes Foundation
Kessler Institute
Our members have also donated millions of pounds of food to the Community Food Bank of New Jersey and many local banks throughout our area.